iTouchPoint

iTouchPoint is a Business Process Solutions company offering complete contact management and 411 information solutions to Global 2000 companies via telephone, e-mail, website (live pro-active and reactive chat) and fax. iTouchPoint adheres to ISO 9001:2000 prescribed practices and our continuous improvement programs evaluate and analyze our processes to meet client needs.
iTouchPoint is uniquely positioned to provide today's industry leaders with the advanced technology and outsourced services they need to communicate with their customers, anytime, anywhere, through any channel. iTouchPoint helps clients with a comprehensive approach from designing to delivering complete contact management solutions.
ILD Telecommunications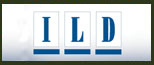 From call center solutions to collaboration services to payment processing, LEC billing and global calling cards, ILD is the industry leader in business process outsourced solutions. We customize each of our offerings to suit our client's individual situation. Whether it is LEC billing for a digital merchant also in need of calling cards, or operator services for a communications provider, also marketing conferencing to a global enterprise, ILD delivers solutions tailored to meet the uniqueness of each business.
Because we are our own customer, we demand an unparalleled level of excellence from both our people and from our vendors.
NetLogic Communications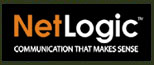 NetLogic is a Business-Class Internet and telephony service provider. The Company offers next generation VoIP (voice over Internet Protocol) telephony and Internet services, as well as a full array of other communications solutions.
NetLogic's product, VoIP Choice, won a "Best of Show" Award at Technology Marketing Corporation's 2006 Internet Telephony Conference & Expo East for its innovative approach to providing business-class VoIP service. In addition, for the past two years, NetLogic has been named one of the Fastest Growing Private Companies located in the St. Louis Region by the St. Louis Business Journal.
e911ToGo.com

All VoIP service providers have been mandated by the FCC to provide E911 services to their customers or stop selling service. The provider can either provide the service directly or through a third party provider such as e911ToGo.
e911ToGo.com is one of the premier providers of E911 service and does so utilizing a propriatary gecoded database to do address verification. This process eliminates many of the obsticles most VoIP providers face when provisioning their phones and validating the address in the Master Street Address Guide (MSAG) for the 911 Public Safety Answering Poibt (PSAP) where the phone is located. In many cases, the database is incorrect, thus giving incorrect PSAP delivery information. e911ToGo has eliminated this issue by utilizing a geocode database which identifies the address by geocode and pin points the PSAP with 100% accuracy.
Click Here to get more information on our Partners.